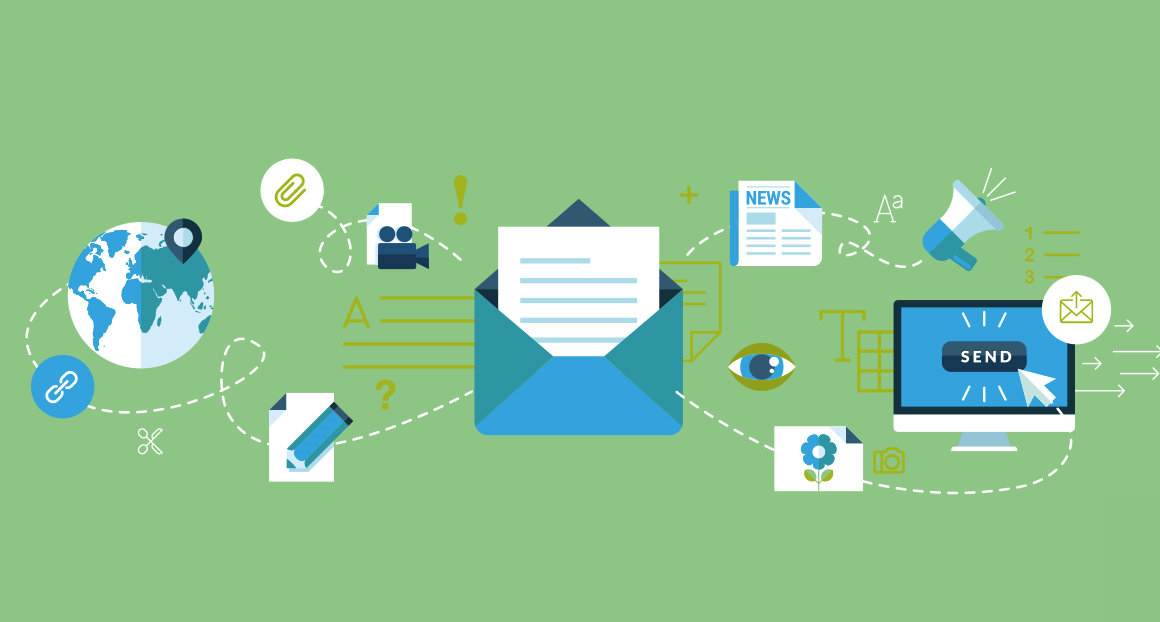 It is very difficult to please people, isn't it? Especially those who are on your mailing list and to those who you want to impress with your email campaigns.
All you get in return is blah blah answers and, ignorance which subsequently ends with unsubscribing.
Promotion based email marketing is an incredible tool to let others know about your latest announcement, address existing customer feedbacks and make new customers.
But, as we all know, it does have a bad rapport for a number of reasons.
It's like a karmic reaction – what goes around comes back around – what you give or how you communicate affects your email marketing tactics as well.
Is it something you commented upon or shared a promotion with no direct profit to the customer?
Email marketing has seen its own share of hatred.
Keeping that in mind here are 10 such things people hate about email marketing.
1. Sending emails to people who didn't opt in the first place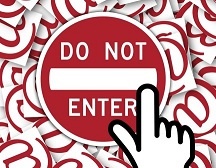 The very basic rule about email marketing is to send the emails only to people who had opted-in in the first place.
If they did not, and you aren't afraid of getting your emails piled up in the spam folder, keep sending them. It will certainly go unnoticed, and even if you are working hard on its design and content, no result will come out.
Until and unless people have shown interest in being on your mailing list, don't spam them with your emails.
Remember that if you are sending emails just like cold calling, results will come in small amounts. Like if you're sending 100 emails then the probability of it getting opened is just 1 or 2.
Since they haven't shown any interest in your emails, you can try out newer ways to attract people.
You can work on the content, keep your design suitable, talk about the current affairs and give direction to your offerings.
Your click-through rate (known as CTR) and email open rates get affected in a bad way if you keep sending them to strangers. Therefore, always keep an option that allows people to opt-in.
Also, if the unsubscribers list is high, the deliverability of your future email marketing strategies lurks in dark. And if nothing makes sense to you even after trying out everything, think whether people actually like your brand or not.
It might be the time to shut it down.
2. Making unsubscribing difficult
There will always be some people who would want to unsubscribe from your mailing list. Although you might have spent hours working on your emails, people may unsubscribe due to a shift of interest, less trust or receiving irrelevant emails.
Or maybe they are cluttered with tons of useless emails every day that they have starting unsubscribing them to all.
It could be anything.
Whatever the reason, there's nothing more baffling than moving to the end of an email and not seeing an alternative to unsubscribing.
In case you didn't know, not having an unsubscribe option is actually illegal in online marketing. Or worse, fighting your way to find the unsubscribe button that might be hidden somewhere in a smaller font, presented in confusing terms.
Therefore, you need to make it evident how a person can unsubscribe from your emails.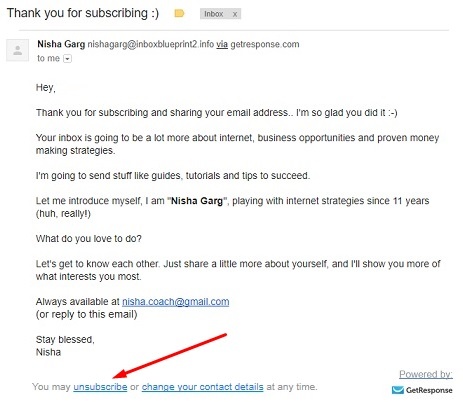 Make the alternative to unsubscribe childlike; that if your reader wants to do it they could easily go through your email, find the link at the bottom of the content, and remove themselves from your mailing list.
You get to determine whether they unsubscribe fuming with irritation or with peace.
3. Dishonor the decision of unsubscribing
If someone unsubscribes from your mailing list, you should let them opt out with ease. If you have rigged your campaign with emails like "It will take 2 weeks to remove you from our mailing list" or "It will take some time, we are working on it", and yet keep sending them emails, it is sheer dishonor of an arrangement.
Imagine two weeks?
What impression would it have on the people?
They will certainly take your brand for an unprofessional one. Even worse, someone can sue you for constant nagging.
This is where you can take help of the email marketing software that can be seamlessly integrated to your CRM.
Whenever an opt-out takes place, it is immediately recorded in both your email list as well as the sending software. Thus, the person stops receiving emails from your brand.
But, if you have any intention of doing this manually, keep in mind that you have to be really quick in responding. Make it a top priority and process the request at the earliest.
4. Using vague subject lines
After the obstacles of deliverability are crossed, the headline is the main element that prompts anyone from opening it.
Your content will never observe the light of the day if the headline isn't sufficiently intriguing to lure. To overcome this you need to learn how to make it more appealing so that your readers could click.
Take help of some tried and tested formulas to increase your click-through rates.
But, in any case, don't make it click bait.
But, guess what?
People don't always need catchy headlines. What they need is relevancy. Sharp or not, the title should tell people what they'll get when they open the email.
As they gaze at their filled-till brim inboxes every morning or click over to their email tab on seeing any new notification, they hope to see something valuable.
It should be just enough regardless of the fact that readers are doing or reading. On the off chance that the headline gives no sign of the email's relevancy to the reader's likeability, it's absolutely not going to get open.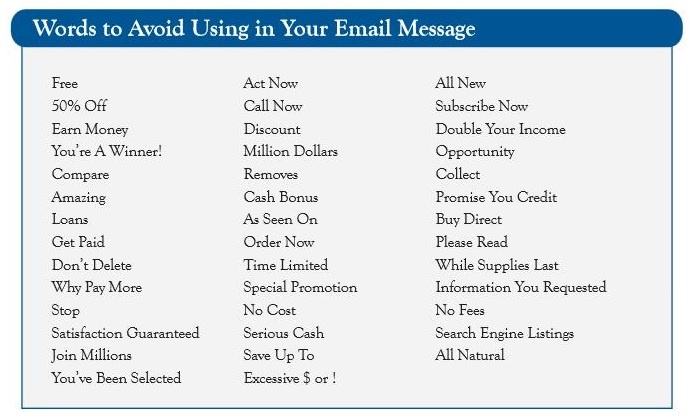 5. The absence of any indication how you know the readers
Every one of us is on a mailing list and a lot of it. And there's simply no real way to keep everything straight.
So, sending emails that don't provide the beneficiary with some insight about the identity of the sender and how they know each other is a guaranteed way to make readers struggle to understand what is in an offering.
Don't let the readers' mind-pop with questions like what organization is this or at the point when did I agree to accept these emails?
Try sending emails that are from a familiar sender name, and utilize the start of your email to build up your association with the beneficiary.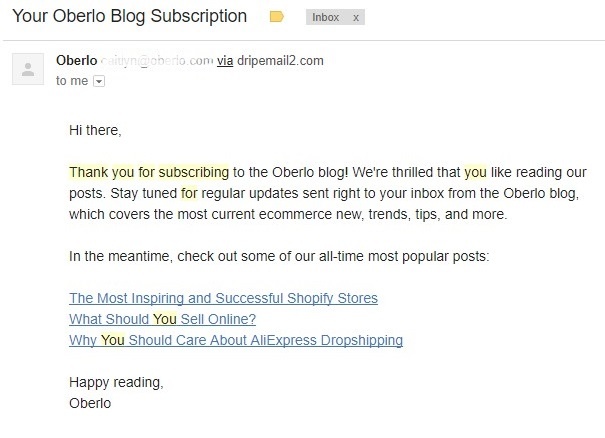 This will also help in getting the emails not getting deleted.
Building up the association would further help in finding out newer customers, as the emails would be forwarded to others.
6. Additional usage of humble language
Everyone must have received emails that appear like forced sincerity. Sentences like "Hello Tom! Hope things are going well!" simply shows the additional usage of humble language that might not be needed.
This is a practice in email marketing from the days when the dynamic content was new.
The idea of personalization in email marketing was the most blazing way to get familiarized in the local area. And the two were attached like bread, butter, and jam.
The thing is, embedding someone's initial name and getting that individual touch by asking how they're doing isn't generally personalization. Indeed, it's often generic, that it can be applied to everybody on your email list.
What's more, your email subscribers will zoom past on it.
Begin your messages with a reader's name is a good practice.
However, you should invest your energy in fragmenting email lists so you can get focused on content. As opposed to attempting to show force friendliness.
Keeping your content straightforward is the key.
Take this as an example; suppose you're sending out regret emails, you certainly wouldn't use these opening sentences.
7. Providing irrelevant content
The content that you use in your email – whether it is a general introduction to your brand or an offer – should be something the email reader really needs to get.
For example, keep it simple and attractive for newcomers, luring and informative for existing ones.
Few people do a small portion of email blast in their email marketing strategy.
Like a 10% discount coupon for initial stages, and when half of their email list has been attracted, they open their other offers with customizable content.
In case the message that you want to convey isn't that useful to everybody on your mailing list, you can gradually move this message to the potential customer list, and offer something else to the existing ones.
Therefore, it means whatever the situation may be, you need to keep playing with the right content and not the irrelevant one.
In case you're using email sending software, you can edit and schedule emails to guarantee the correct stuff gets to the perfect individuals. You need to use these features from stopping your emails getting deleted due to irrelevant content.
Also, make use of the options like CTA.
Nobody likes an email with no direction. Don't leave your readers left scratching their heads and you'll have blown your opportunity.
Promotional emails should look lovely, yet with an excessive amount of plan and it'll take the spotlight from the content.
Remember, it is what you want your individuals to do with your emails. With irrelevant content and no call to action, they'll do nothing.
8. Constantly bombarding subscribers
A successful approach to see a long list of non-subscribers from your mailing list is keep filling your readers' inboxes with emails.
Successful companies keep this in check with fewer emails. They would send the same email in two days, to avert the decision of the reader instead of bombarding them with emails all throughout the day.
There's a limit to how many emails one person can take – particularly if it originates from the same recipient.
Figuring out the right email sending frequency certainly takes some experimentation — here's a scientific approach to it if you're interested — but there's never a need to send the exact same email to a recipient twice in a row.
That's just bad marketing automation.
9. Sending very fewer emails
There's a flip side of receiving emails frequently – receiving fewer. The reason that you receive emails so rarely is maybe that you overlooked who the organization was.
Or, on the other hand, perhaps you know the company; however, it's been so since a long time ago you've received notification from them.
So, you simply couldn't care less that much any longer.
Any lead whether a regular or irregular visitor, anyone who has signed up to your mailing list should be regularly kept in touch with. This will keep up their enthusiasm for your organization, and they would easily recall your brand anywhere.
10. Including broken dynamic content
You know what's harmful; receiving an email that tries to execute personalization by using dynamic labels so that the filler words could be rightly fitted in.
It's humiliating for you, and it looks amateurish to the reader – also it plays with the clearness of your email content.
Sometimes you might want to add a form to your mailer body. But, the readers might not fill it every time they see it. So, you have to add methods to get it filled out.
Take use of dynamic content.
If a reader is looking for specific products or services, you could play around with that information in creating customized content and getting that form filled.
Staying away from the default message would help your email's requirements come out effectively.
Remember that your readers care about one thing i.e. themselves. If you talk endlessly about your organization and what number of achievements you have, it won't win you any more subscribers. So, make sure you follow this.
So, how many of the above mistakes have you experienced personally? Comment in the box below.