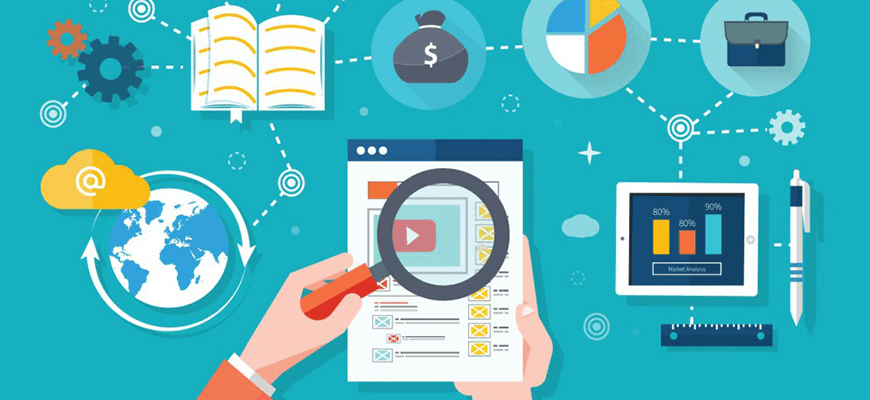 The online industry has opened up eminent earning opportunities for those want-to-be entrepreneurs. It has given them a platform to start their own business and serve the entire world with no bars and restrictions.
The whole concept though has taken a great form; the new young entrepreneurs are still not sure about how do they start their online business rightly.
There is a huge population every year that tries but fails. Wondering what the reason is?
They lack taking the right steps.
Let us today look for the right 10 ways you can successfully launch your business online
Before you start, it is essential to evoke that doing business is not easy. Online business, just like any other company offline, takes a lot of efforts.
You will earn profits only after enough efforts are made to set-up and market your business online.
Let's start!
1. Choose the product or service
While planning what product or service you want to deal in, first identify the level of competition in the market. Find out where are your competitors lagging and catch hold their weaknesses and turn them into your strengths.
This step involves; identifying who would be your suppliers, hiring professionals that add up to your team for your services, etc.
Even if you individually work on building your professional services, getting the right assets and a setup is an important section for deciding a product or service.
How to identify if you are making valid plans?
Suppose you plan to offer online services, do a self-analysis by answering some questions.
First, find out:
What kind of services will you like to offer?
Can you see yourself being excited to serve them?
Do you see yourself growing in the same sector in near 5 – 10 years?
Do you have an idea of where would you start from, even if it is one customer?
Or do you believe there is a demand in the market of the related services?
Is there something different you can perform that stands you out from your competitors?
If you find yourself giving positive responses and feel determined about the same, you may be making a right choice then.
Other significant factors to consider is the budget and profit margins.
One should know what their budget is to invest in the products or services. Further, make an analysis of what profits you'd gain on making these investments.
If you find yourself satisfied with the same, only then you must opt for the business plan.
2. Differentiate your products and services from others
Now that you've made up your mind to move on to a digital business and identified your products and services, now move on to discerning how you are different.
No doubt, there are already a lot of retailers with similar ideas, but, it is imperative to identify what makes you different from others.
Though you are selling related products, you need to give the audience a reason to why should they prefer you over others.
For example, let's say you plan to do a jewelry business. A few million people also own the same.
Now, what makes you different from them?
Maybe you have a unique design and are truly authentic to what you are. Maybe you win a trust among the audience serving them once.
Let's take another example of you dealing in some creams and powders. Perhaps you attend your audience only organic skin care products. You may have your own definition of proving how your products are the best for one's body.
This is how one tries to be different in the market.
3. Have a plan and a model
An idea and a model around your plan is the most vital element of launching a new business. Once you are sure about what your company will deal with, the next step is to identify how will you sell in the market.
One needs to initially make a plan or a goal stating where you want to reach in the near future. This will then lead to building a strategy around your goals.
While planning, the most critical element to focus and get rid of is the risk.
There being huge competition and a lot of investment you may make, you put your money and time both into risks. Thus, a plan will help you eliminate the uncertainties at vast levels, giving you a direction on how to go about to achieve the end goals.
4. Create an e-Commerce Website/Store
With the advancement of technology and massive availability of hosting platforms, creating an e-commerce store is no big deal. One can quickly create a store within 5 minutes.
This e-commerce store represents the physical shop you might have had if you performed an offline business.
Building online stores are as simple as registering on a social media site today. There are many online store builders (tools) where you might consider taking a subscription and start selling in your space. These store builders give you an online space to start your online store and sell products.
Some of the popular websites to get along are Shopify, Wix, BigCommerce, Weebly, Squarespace, etc.
If you plan to hire a web developer or have some idea about it, you may also consider making a simple website and installing plugins that get your site converted into an online store.
To do this, start with getting yourself a domain from a web hosting platform.
While setting up an online store,
identify a name for your store,
give it a logo,
add the necessary plugins you would like to have,
give your store a beautiful theme,
add payment gateways to accept payments,
add categories and
give the entire site a layout of how you want it to look.
5. Upload your Products
Now that you have a store set-up, it's time to upload the products you want to sell. Uploading products are again not so tough.
However, for quality product images, you may want to hire a professional photographer or work on it yourself.
Give a name to your product. Make sure the product has a relevant title since it helps in SEO. Plus, the name should ultimately define the product. Try to keep the name short and simple.
Upload the image. Make sure you've added enough pictures from every corner of the product so that the buyer gets an idea of what the product looks like.
Just like in the offline stores when customers do a proper study of the product before buying, you need to make sure they are able to the same through pictures even when they cannot touch the same.
For example, notice how Amazon has added pictures of the product here. Though optional, you can add a product video as well (works best when you are selling wristwatches).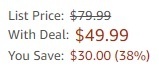 Add a price. To attract buyers, you may want to sell the product at a lesser price. Always mention the original price (MRP) and then the selling price.
An interesting idea would be to strikethrough the MRP and then specify the selling price.
Description. One of the most crucial section of the product. This write-up should have all the characteristics right from being a simple explanation of the product to a content that is SEO optimised.
Thus, the description should have all the relevant keywords.
Moreover, it should explain the product to the fullest so that the buyer is clear about what he is buying. Mention the dimensions, size, weight, color, features, warranty and everything.
For example, the image below shows the product details of Fire HD 8 Tablet.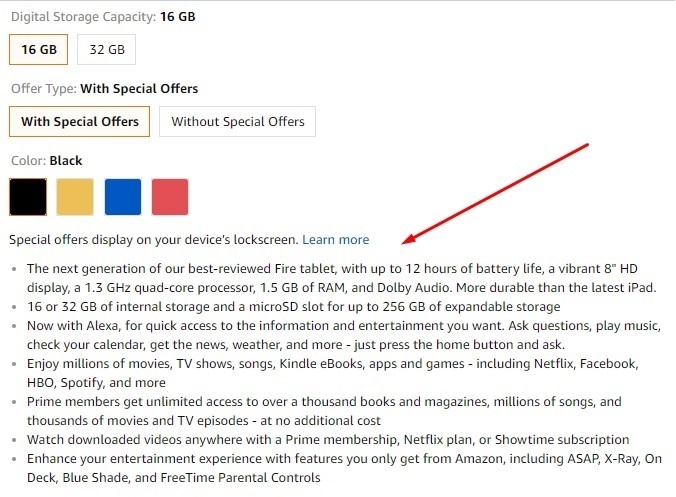 The same applies to the services. Mention each and every element you'd cover in your services.
6. Start Selling
All the above steps were focused on the set-up of an online business. You are now ready to launch your business, so start selling.
One may use different selling strategies in order to promote their brand for the first time.
Even if not the first time, a lot of tactics need to be implemented to keep the customers attracted to you. You may consider giving discounts, first time user offers and a lot more to get the audience on board.
The description of your product or services and an interactive website will serve you the rest.
However, research asserts, the concept of marketing holds an equivalent value as the set up did. For a business to success, one has to put on their 50% in the setup and the rest 50% for marketing.
Let us find out some great marketing tactics in the following steps.
7. Create Membership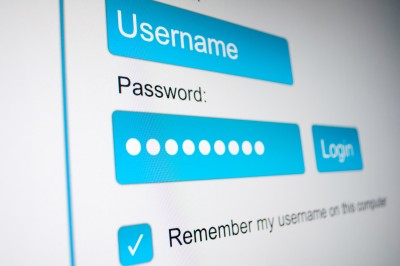 Be it an e-commerce store, a service-type business or anything that makes you establish a website, creating memberships is one of the best ways to retain your customers.
You get to know your audience closely and build a community in the market.
Wondering how effective the membership works?
When someone registers to your website, you can quickly capture their information like email address, contact number, name, their preferences, etc. Moreover, you can obtain the behavior of your customer on your website using multiple analysis tools.
This helps the business know what the customer is actually looking for.
Moreover, it lets you keep your members updated with your latest offers, services, etc. Also, it gives a sense of connectivity among the business and the audience.
8. Write Content
Content is the most prominent player when it comes to performing online. Be it marketing or any other form of communication; it is the content that helps.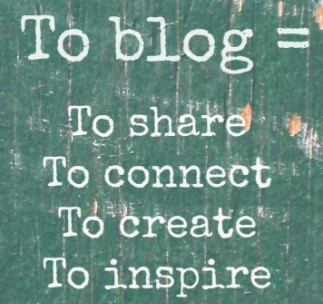 Blogging is an effective tool that can help market your business. For example, blog about tips and tricks to use the products effective that you are offering in the market or explaining your products with its benefits.
You may also consider writing eBooks, putting up posts on social media and forums to promote your business.
Guest blogging is another popular method to promote the business using the content.
All these tactics will enhance your visibility in the market.
9. Start a YouTube channel
YouTube is another famous platform people use to promote their business. In fact, there are a lot of them who make their living just from YouTube.
You may want to post advertisements for your business, create video tutorials, give explanations about your product and services or play around with any type of videos.
YouTube is the best video content platform to add up to your business marketing.
10. Get active on social media
Social media is a generous support in today's online businesses. 70% of the world is active on social media.
Be it Facebook, Emails, Twitter, LinkedIn, WhatsApp or any other platform, social media promotion has become a mandatory requirement for the success of any business.
In fact, one can find most of their shopping audience on social media thus making it easy for a company to reach the market.
Try to build up a community that joins you on social media. It is one of the best ways to attract customers.
In addition, Email marketing plays an important role where you may consider sending daily newsletters, updates, offers to your members and subscribers. It is, in fact, one of the most successful forms of online marketing strategy.
Final words
Remember, never forget to build a strong customer support for your business. We know how important setting up a business and marketing is; yet, customer support is a robust tool that helps you retain your customers.
This requires a lot of communication. You may want to communicate with your buyers asking for their feedback and even listen to their grievances.
The customer support should be so strong that the customers should feel safe availing your services.
With a massive competition online, it is not easy to build an online business. However, it is not impossible also. There is everything available on the internet right from the tools to set up your business to reach your audience worldwide.
All you need to put in your efforts to make things work right and taking your business to greater heights.