** Dekh.com is no more active **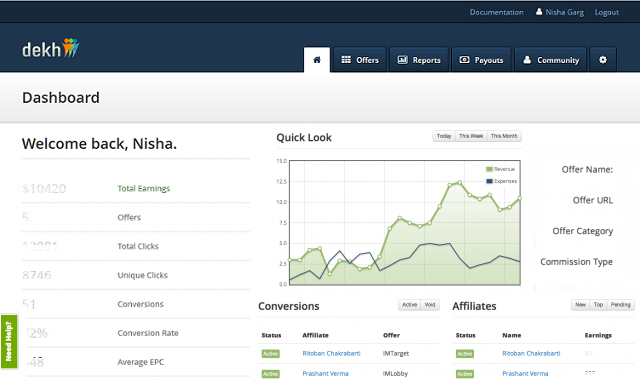 Dekh, commonly known as Dekh Track, is a SaaS based affiliate tracking software that helps launch and recruit affiliates for your affiliate program. You require no technical skills or experience.
Dekh.com, launched in June 2013, is created by Ritoban Chakrabarti, CEO of MarkAce Marketing Pvt. Ltd. with a vision to make Dekh one of the top affiliate marketing community and tracking software.
Dekh Track ensures the best tracking and reporting system packed with market leading features and outperforming affiliates for your small /large business. In a small time span, it has brought thousands of affiliates willing to out-reach businesses and customers in an amazing way.