Are you a beginner wondering if email marketing is your cup of tea or not? Then the answer is yes! Email campaigns are a part of digital marketing that anyone can learn and do wonders with.
If we consider marketing over different social media accounts, emails are the most efficient way to do so.
It can easily be interpreted that there exist thrice the total number of email accounts as compared to that of Facebook and Twitter altogether.
Studies show that the chances of your email ads getting clicked are 6 times more than that from a twitter account. Thus, it can be concluded that emails bring the highest number of ROI as compared to any other marketing channel.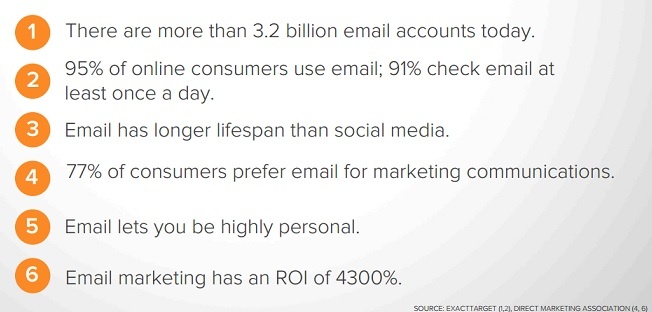 If you look forward to driving a reasonable amount of revenue and sales using email marketing, then you should be well versed in creating email campaigns appropriately.