** Dekh.com is no more active **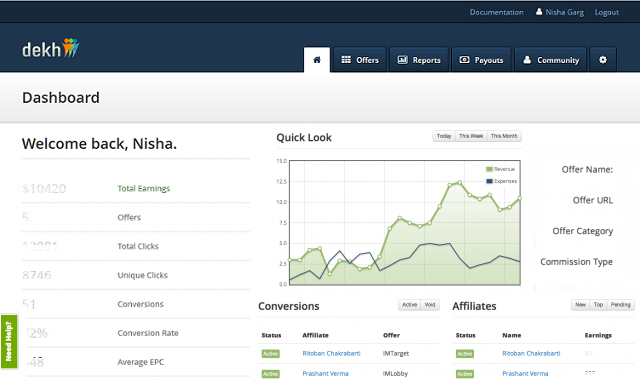 Dekh, commonly known as Dekh Track, is a SaaS based affiliate tracking software that helps launch and recruit affiliates for your affiliate program. You require no technical skills or experience.
Dekh.com, launched in June 2013, is created by Ritoban Chakrabarti, CEO of MarkAce Marketing Pvt. Ltd. with a vision to make Dekh one of the top affiliate marketing community and tracking software.
Dekh Track ensures the best tracking and reporting system packed with market leading features and outperforming affiliates for your small /large business. In a small time span, it has brought thousands of affiliates willing to out-reach businesses and customers in an amazing way.
What Are It's Features?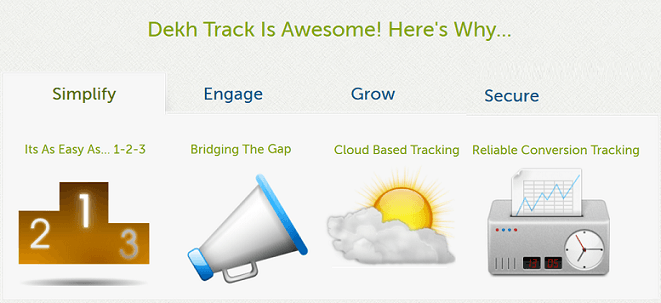 Dedicated Account Manager : A full-time dedicated affiliate account manager is responsible to set-up your affiliate offers, recruit affiliates for your business and manage the communication with affiliates.
Free & Instant Set up : There are no charges for one-on-one consultation or affiliate account set-up. Everything is managed by the affiliate manager.
No Hidden Charges : There is no transaction fee or revenue sharing, you simply prepay the monthly recurring amount.
Unmatched Affiliate Recruitment : They help self-recruit affiliates by announcing your affiliate offer to their own network of approximately 40,000 affiliates (growing daily).
Increased Affiliate Sign-Up and Sales : They send weekly emails and special offers to attract affiliates, who may out-perform with increased number of sales.
Managed/Self-managed Options : You have full control of your affiliate account, so you can pre-screen which affiliates to approve, reject or keep a hold on. You or an affiliate manager may manage your account and affiliate relationships.
Live Reporting : You can monitor the performance and keep track of affiliate commissions. The Dekh Track system ensures accurate real-time and scheduled reporting.
Excellent Integration : Dekh's user-friendly interface is compatible with almost all the affiliate platforms and payment gateways. Make sure you consult your affiliate manager for specific information.
Fraud Detection : Dekh track is tied with the affiliate fraud detection, so you don't need to worry about the affiliate frauds.
Affiliate Program Page : If your affiliate program page does not have creatives for affiliates, don't worry, your affiliate manager will provide you all the affiliate tools, banners, training materials and resources.
What Makes Dekh Track Different From Other Affiliate Networks?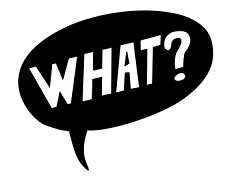 Though Dekh Track provides almost the same features as do other affiliate marketing networks, it has proved to out-perform its tracking capabilities.
Limitless
The pricing plan is based on unlimited model, that is, you can launch as many offers you want without paying any additional fee.
Reliable Conversion Tracking
You just need to place a small piece of code on the thank-you page and Dekh software starts tracking tracking visitors, clicks, sales and sign-ups.
Bridges The Communication Gap Between The Merchant and The Affiliate
Dekh has an interesting twist – its 'social', you may name it as social affiliate marketing. Dekh is not only a tracking software but runs an affiliate marketing community where thousands of affiliates, end users and merchants discuss, share and communicate their opinions and findings.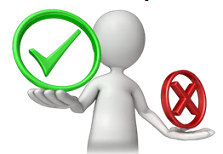 Keeping Affiliates Happy
Not only you, but your affiliates themselves get access to their own tracking system and reporting so they can analyze the sales/items they sold, commission value earned and special offers added to the product they are promoting. More sales flow in when your affiliates are happy.
Weeding Out Bad Affiliates
Dekh track allows you to approve, reject or hold an affiliate(s) that applies to your offers so you can keep out the spammy affiliates.
Cloud Based Tracking
The cloud set-up associated with the click and conversion tracker makes Dekh track system more scalable, faster and secure.
Final Words
Though Dekh Track is at initial stages, it is growing and picking up clients on an autopilot. The software proves to provide increasing affiliates and sales indeed.

Click Here to Know More About Dekh Affiliate Tracking Software.
** Dekh.com is no more active **