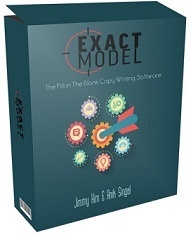 With so many launches individually and in partnership, Jimmy Kim and Anik Singal recently launched "Exact Model" which is a brilliant innovative system never released before by any marketers.
It has been built keeping in mind most of the digital marketers who struggle when releasing their products and services online.
Afterall, everything is based on your copywriting skills. If you have a good sales copy, you are sure to get best conversions and results.
What is Exact Model?
An ultimate copywriting software that literally allows you to just download converting awesome copies for a variety of niches that actually works.
It has been built allowing anyone regardless of skill to "simply fill in the blanks" and start churning out high converting sales and email copy in minutes. The amazing part is, it has almost 200 pre-written copies in multiple niches completely done for you.
So, you have everything wrapped in one software, from front-end sales copy to upsells and to emails 🙂 Click here to Get Instant Access to the Exact Model Software & Training Package Now!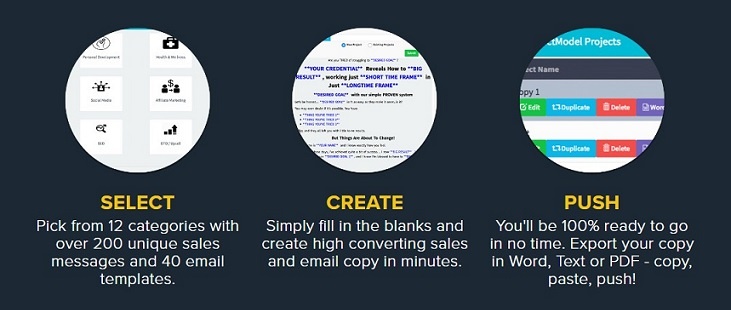 What's included?
It comes LOADED with:
200 Sales Templates (Includes both Upsell and downsell scripts)
Over 240 High-Converting copy in over 12 categories
Over 40 Email Templates from their personal collection (High Performing Emails)
168 Effective Sales Letters
"Fill in the blank" style software
Download and Use or Sell
And much more.
You can get more details here!
A glance at the Exact Model Members Area
I did get early bird access to the members' area, so can walk you through the training, software and support knowledge-base. (recording a video…)

A few common questions and answers
Q. Are All Languages Supported in ExactModel?
The ExactModel suite is set to English as the default for all alphabetic text.
Please Note: At this time, the default language setting is the only one available, however, final templates can be exported and translated accordingly for use in any desired language.
Q. Are there any future costs or royalties to pay?
None. It's just a one-time payment for access and you can use the templates and emails as much as you want. You can even SELL them as your own.
Q. Won't these copies lose their effect if too many people get their hands on it?
Not at all. The team actually made them unique in every way. They give you the template to follow and the knowledge. Your "fill in the blanks" will make each one UNIQUE.
Q. Is this a software I have to download to my computer?
Yup! it's Cloud-Based – that means it's "web-based", which means there is nothing to download and you can access it from any computer or mobile device.
Q. Is there a limit to how many copies I can take from the system?
ZERO. You can do whatever you want with the templates and message you create.
Q. What if I need copy for a niche outside the 12 categories you have covered? What are the EXACT niches?
One of the categories is a "generic" template where you can fill it in with any type of words and language. The idea is simple. Sales messaging is formatted similarly across any niche, It's just the words, so following our generic templates will achieve a sales message for ANY niche.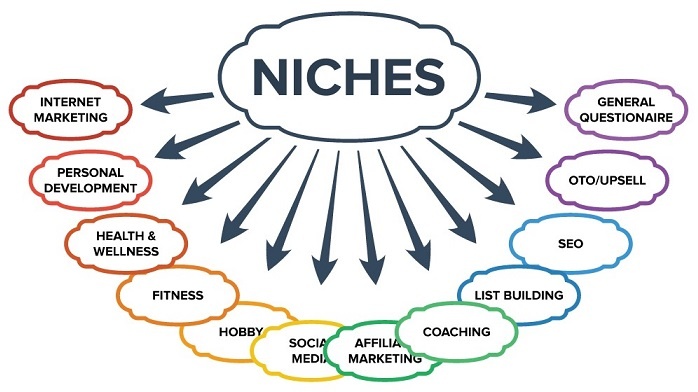 Here's the actual breakdown of niches:
Internet Marketing, Social Media, Personal Development, Weight Loss, Dating ,Coaching, Finance, Real Estate, MLM, Business, Seminar, Tattoo, Bridal, Martial Art, Dentist, Barber, Publishing, Chiropractor, Arthritis, Hair Loss, Smoking, Health Remedy, Skin Care, Diabetes, Language, Authors, Thrift Garage, Dog Training, Triathlon, Baseball, Basketball, Poker, Gaming, and Fishing.
BOTTOM LINE
Any copy you need to build your ENTIRE funnel is 100% done for you. All you need to do is just choose your niche and you're off to the races!