Launching an affiliate program for your business, product or service is simple, but involves lot of work when it comes to choose an affiliate management platform, payout commissions and manage affiliates. Recruiting affiliates for your business or website plays a vital role and act as a pillar for your affiliate program.
Here are the 10 pillars to consider when launching an affiliate program and make it a success.
Step #1: Figure out who are your customers or can say target audience?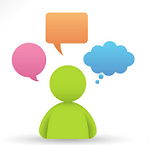 It is necessary to understand who would be looking on your website, what they want and how you can deliver them the information they are looking for. Knowing your potential customers/target audience before you are writing for would help convert your business pretty well.
Remember, your own social network, research and discussions would help you identify your ideal target audience, and know what they want. So, do a thorough research, make your affiliates understand who would be your customers at the selling point and who you are running your affiliate program for.
Step #2: Find your biggest competitors and affiliate programs run by them.
Look for businesses that offer similar products or services and find why they are successful. Look for the affiliate channel(s)/network they are running on and strategies they use. You may not run on the same platform but it would be an added advantage to figure out the tactics and sources they bring customers from.
You can find:
Whether they run a public or a private program?
Which affiliate software or network they are using?
How do affiliates join them?
What is the commission structure and amount?
Before writing further, an image below explains how exactly affiliate marketing works.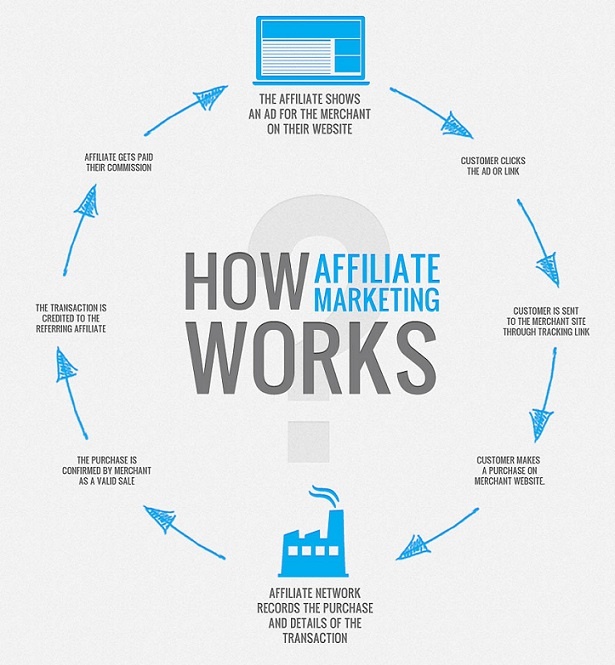 Step #3: Set-Up Your Goals
Remember, you might not always be in loop on what is going on with your affiliate program or just not be understanding the efforts of what is being put for. So, it is necessary to pull down the metrics you will be looking at.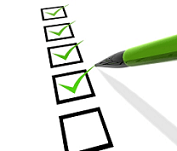 Limit your data and keep it Simple: Know who your affiliates are and effectively communicate them to the affiliate manager.
Set Benchmarks to measure success against goals: Understand what is good and what is bad, what is acceptable and what is not. Know how many affiliates you want, what are your minimum revenue expectations per affiliate and do your calculations (like total affiliates expected, commission pay out, total affiliate revenue, total profits, expenses, net profit).
Meet with your affiliate manager to assess goals and strategies: Discuss the status of your affiliate program every week for an hour to two and conduct regular research to stay in touch with the current market trends and your competition. It is always beneficial to see how your existing and potential customers evolve.
You need to determine how the above metrics are vital to your success and make sure your team understands what your affiliate program has to do.
Step #4: Set-Up A Budget
Though affiliate marketing requires lesser budget as compared to expenses involved in advertising and creating campaigns, there are few costs that need to be incurred:
Affiliate Network Fees
Whether you run your affiliate program through an in-house affiliate management software or an affiliate network(s), you will have to pay the initial fees to get started. They either charge all at ones as one-time fee or monthly fees. You might also need to pay $500 to $5000 to join an affiliate network and share your revenue per sale with an affiliate network.
Affiliate Creatives
You might need to hire someone to create banners, flash links, videos and widgets for affiliates so that they can advertise your product or service. Though optional, it is a good practice to put together all creatives on your affiliate program page. You might add prizes, bonuses, incentives and more to attract affiliates.
Affiliate Manager
It is necessary to have an affiliate manager to announce and self-recruit affiliates for your business/website. He will be responsible to manage affiliate accounts, handle affiliate questions and update them with current market trends or special offers, if any.
The costs to run an affiliate program vary from network to network and from few hundred dollars to thousands dollars. It depends on the affiliate platform and the set-up to launch and manage the affiliate program.
Step #5: Choose an affiliate management platform determining your commission model and payment cycle
Before choosing an affiliate channel to run your affiliate program, it is necessary to understand how you would be paying affiliate commissions, what would be the payout cycle and how would you be paying the affiliates. Different software/networks follow different commission model, so be sure what you want.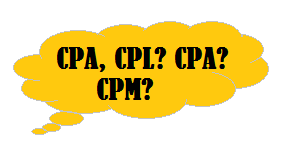 What I mean by commission model is, how would you be paying the affiliates, is it CPA (cost-per-action where you pay for each action a customer perform), CPL (cost-per-lead where you pay for an interested customer in form of sign-up), CPS (cost-per-sale where you pay when a sale is completed), CPC (cost-per-click where you pay when your advertisement is clicked) or CPM (cost-per-1k impressions). Most affiliates demand and promote cost-per-action and cost-per-sale offers.
Once you know the model, figure out what payment cycle would you be following. Is it based on minimum threshold earnings or a flat 30 days to 60 days payout? Most of the networks have minimum threshold of $100 to $250 and dispatch commissions every 30 days. Be sure what you want.
So are you ready to launch an affiliate program? Not really! Based on your budget, it is necessary to decide the affiliate management platform you will be running your affiliate program on. There are 3 options to choose from:

An affiliate network that would help you set-up an affiliate offer, recruit affiliates, and manage affiliate payout. Affiliate networks would charge a one-time fee or monthly charges for joining and initial set-up in addition to revenue sharing per sale.
In-house affiliate management software where you are the one responsible to set-up, launch and recruit affiliates for your business. It is a complicated process as you would be required to purchase and maintain a tracking software to track affiliate referrals and sales.
Outsourced program management where you hire a company or an affiliate manager to take in-charge of your entire affiliate marketing campaign. He will be responsible to recruit affiliates, track affiliate sales and sign-ups, manage affiliate accounts and communicate with the affiliates regularly to keep them updated with current market tactics and industry trends.
If your budget is good, choosing a trusted affiliate network for your affiliate program would ensure fruitful results and better affiliate sign-ups as compared to in-house software or outsourced manager.
Step #6: Create affiliate policies and agreement
It is necessary to define search marketing and affiliate policies when setting-up an affiliate program. Be sure you create a trademark usage policy for affiliates, policies for fraud orders, refund orders and affiliate agreement. To pull down the critical ones:
Define the enrollment process,
Define commission percentage/amount and payout cycle,
Specify mode of payment (would an affiliate be paid through check, PayPal or wire transfer),
Advertising policies (could an affiliate incentivize the offer or only organic, social PPC, banner display and contextual links are the allowed methods),
Fraud policies (account suspension and marking fraud orders as void if an affiliate is found to have generated fraudulent leads or sales), and
Specify the sales flow (optional).
It is mandatory for an affiliate to accept the terms of agreement before they advertise your business/website. Any violation to the terms and conditions may lead to affiliate account suspension.
Step #7: Creating an Affiliate Program page on your website
It is a good practice to have an affiliate program page on your website so affiliates can learn how would you be paying them, what resources will be available to promote your business and what affiliate network you are listed on. Sometimes, affiliates do not have access to a particular network and they have to get approved before they could advertise you.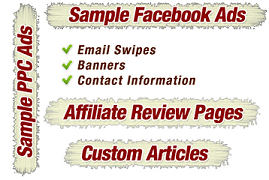 An affiliate program page, sometimes known as JV page (joint venture), should include:
The % commission per lead or per sale that would be paid to an affiliate,
The payout model (would it be paid after 30 days or 60 days),
Affiliate sign-up page following affiliate terms of agreement or affiliate log-in page,
Promotional banners, email swipes, product reviews, general niche articles, sample ads for Facebook and paid campaigns,
Special JV offers /prizes for top affiliates, and
Contact information.
Creating a full-fledged affiliate program page assures improved affiliate sign-ups and sales for your business.
Step #8: Announce your Affiliate Program
Recruiting affiliates plays the most critical role for your affiliate program. No matter if you run on a renowned network or through an in-house affiliate management software, it is necessary you announce the launch on various affiliate program directories, JVNotifyPro and WarriorJV.com to recruit affiliates for your product. Submission process is simple and easy to follow.
It is also recommended to send invites to your existing customers, clients and affiliates (if any) as they know your company, products or services very well. Though new affiliates bring more potential to your business, your current affiliates may turn up as the best affiliates and testimonials.
Running Facebook ads and re-targeting campaigns is an added advantage to your announcement if your budget is high on advertising end.
Don't forget to announce your affiliate program on your own social network, discussion groups and forums you participate on.
Step #9: Manage Affiliates and Affiliate Accounts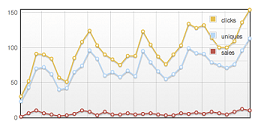 Once your affiliate program is set-up and launched, it is recommended you send welcome email with direct contact details of an affiliate manager to all the affiliates.
Interact: Keep in touch with affiliates by sending weekly /monthly newsletters announcing new promotions, incentives and suggesting ways to promote your product. More you interact with your affiliates the more they trust your business and affiliate program. Keep them updated with latest market tactics and industry trends.
Keep an Eye: It is necessary to understand what your affiliates are doing, where they are promoting/advertising your business, where the traffic is coming from and most importantly what they are offering to the end users to out-perform the sales. Ensure affiliates don't violate affiliate terms by offering unauthorized coupons or discounts.
Track Sources: Almost all affiliates promote through websites, blogs, social networks and video channels, so keep a look on these sources for irrelevant content to preserve company's reputation. You may discover scam reports on complaint boards. Ensure you participate to provide accurate information wherever possible.
Manage Affiliate Payouts: Check out the sales an affiliate made, track the commissions and determine if any fraudulent sales/leads has been obtained. Dispatching affiliate commissions on time builds trust and affiliates willingness to stay connected with future launches.
Step #10: Analyze Affiliate Program Success
It is time to track daily clicks, conversions and EPC your business gains through affiliate marketing campaign. Improve marketing channels if the conversion rates for all affiliates is not as expected. If your business does not convert well then all marketing efforts may go worthless. As known, first impression is the last impression, so does the landing page.
Cross verify the landing page, products or services you offer,
Make necessary alterations and adjustments to your campaigns from time to time,
Identify and ensure accurate tracking of user behavior and the affiliates,
Test and refine each campaign regularly to drive traffic to your website.
Final Words

Though a successful affiliate marketing program involves a bit of effort and may seem time consuming, it helps increase your sales and business growth. It's worth the effort and can prove to be the best in your marketing strategy and financial investment.